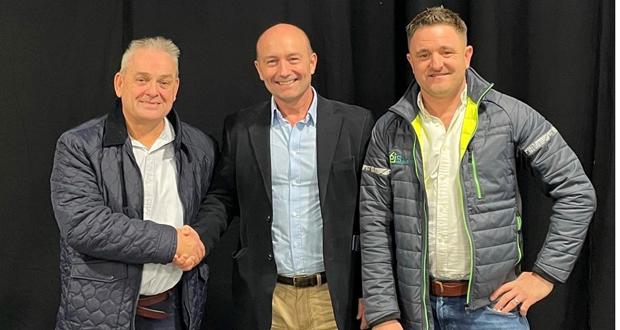 With their second acquisition in the past month, LCM Environmental expand to Irish soil with the purchase of PIS (Ireland). This acquisition provides the fuel quality and tank infrastructure business with an opportunity to further increase its focus on overseas facility management projects, forecourt services and to serve other public and private organisations that have previously been outside of their scope.
LCM Environmental have exhibited unprecedented growth in the past two years – their turnover has doubled, the service offerings have significantly increased, and their staff numbers have grown accordingly. Following the acquisition of South Midland Installations in October, the company has now proudly taken PIS (Ireland) under their banner as part of the newly formed LCM Group to provide a base in a new location.
Richard Wallace, CEO of LCM Environmental comments: "It has been a long-term goal of LCM Environmental to acquire an Irish base and expand overseas. We are happy to announce that this is now a reality, and we look forward to integrating PIS (Ireland) capabilities within the company. The start of the LCM Group marks a new beginning for us, as a business – we are more determined than ever to keep growing within the industry and reach new heights in the coming months!"
Colin Doyle, General Manager of PIS Ireland, shares: "We are thrilled to become a part of the LCM Group. With our combined in-house capabilities, extensive fleets and trained experts, LCM and PIS complement each other on all levels. Over the years that followed PIS Ireland's foundation in 2012, the company has established a prominent reputation within its sector and has formed strong relationships with a multitude of clients across the UK."
With over 60 years of combined experience, the two companies can now benefit from each other's established customer bases and cover a greater footprint across both the UK and Ireland to help drive further efficiencies. PIS (Ireland) will continue to trade under their own name, only now operating as part of the LCM Group all while guaranteeing their current clientele a seamless transition and a significant expansion in in-house services going forward.